For the most Recent news see "This Just In"
NOW #71

DRINKIN' WITH THE BOYS! Musicrow COuntry BReakout Charts 11.1.18
When the DJs say "we've been getting a bunch of requests for this one." Thank you #MusicRowMagazine and all of my country radio friends out there, you're making dreams come true, again. Thanks for listening! Go grab #drinkinwiththeboys (radio edit) on @spotify ! Cheers!
Moved up to #74 on Music Row Country Breakout Charts! 10.18.18
Climbing the Charts
Now Charting on Music Row Country Breakout Charts 10.12.18
"Drinkin' with the Boys" is Officially Charting on Music Row
Sending the hugest hugs to my radio family!! Thank you for the ongoing support and love!! And to my Hoyser Country team for working so hard and making my dreams come to real life! I am so excited and honored to share this news and I can't wait to see where we can take this one! All of you who called in to request the single are officially "hero status" in my book. MORE TO COME!!
Thunder 102 and Villa Roma Concert 9.15.18
In the Catskills
None of us wanted to leave the Catskills after this show in Thunder Country!! We headlined Villa Roma's first annual Country Music and Craft Beer Weekend and it was a huge success! Special thanks to Paul Ciliberto at Thunder 102, they have been major supporters of all three singles and even spinning our song titled "Duke Devlin," written about "the hippie who never left Woodstock." Other bands acts such as James Dupre and Jamie Lee Thurston kicked off the weekend. Stay tuned for our return date at the end of 2018!
94th Annual Harvest Festival 9.1.18
Manton, MI
Manton, you go above and beyond and we couldn't have felt more at home this weekend, celebrating your 94th Annual Harvest Festival!! I can't wait to get back there and play for you soon, your hometown spirit is so inspiring. You danced through the rain and just when I thought you might have called it a night, you changed into dry clothes and brought even more friends out to the show!!
Thank you for taking the time to show me around your town and for the beautiful flowers! Keep in touch, until next time!
I WANNA SEE YOUR VIDEO! #DWTBchallenge
Post your DWTB Challenge on Facebook Instagram or Twitter!
Nominate a friend and use the hashtag #DWTBchallenge
"Claudia Hoyser Finds a Home in Country"
Top Story | City Newspaper
Check out this amazing article written by Roman Divezur! I had such a fun time answering these questions and it came out as the Top Story on Sunday 7/29/18. I would love to hear from you, thanks for reading!
NEw York CIty 6.25.18
The Iridium
Taking the stage made famous by Les Paul and played on by countless other iconic artists on June 25th at 8:30pm. Tickets Available on TicketMaster.com
Dodger Stadium 5.30.18
National Anthem at Dodgers vs Phillies Game
Entertainment Spotlight 5.28.18
KTLA - LA's
#1 Rated
Morning News
Viral video
4 Million Views on
Fishin' in the Dark Cover this week!

Live and On the Road
NY to IN
What Kinda Man Peaks
at #58 on Music Row Country Breakout Charts
Country Roads Hits 1 Million Views!
550,000K Views IN ONE DAy - now over 1 million!
On Hoyser Country Monday, I posted a classic Country Cover of John Denver's "Take Me Home, Country Roads." The video is getting all a whole lot of attention on Facebook and we are celebrating over here at GFI Studios!!
Major THANK YOUS to everyone out there watching, listening and sharing!!
National Anthem
LA Dodgers, Here We Come
We received a very exciting phone call and now we are heading to California!

Look for my appearance on KTLA on May 28th and listen for the National Anthem at Dodger Stadium May 30th!
Video Release
What Kinda Man
Had such a fun time shooting this music video at "Marge's Lakeside Inn!" Have you checked it out yet?
Bigfoot Country Mac and Cheese Festival
For St. Jude
"The mission of St. Jude Children's Research Hospital is to advance cures, and means of prevention, for pediatric catastrophic diseases through research and treatment. Consistent with the vision of our founder Danny Thomas, no child is denied treatment based on race, religion or a family's ability to pay. "
After spending the day in Bigfoot Country, guest judging countless mac and cheese recipes, performing and fundraising, I would like to encourage everyone reading this to check out St. Jude and the amazing things they do.
Spotlight on Claudia Hoyser with "Your Life in a Song"
-Country Music from a UK Perpective
So cool to be "In the Spotlight" this week in the U.K!
Take a closer look at the feature for the inside scoop!

Country radio Seminar
CRS 2018
What an incredible week! To say we had fun is an understatement. We had several chances to perform while we were in Nashville, meeting countless radio personalities that I can now call, friends. We met the extremely talented Ashley Mcbryde, Lindsay Ell, Runaway June, Dustin Lynch and saw many others perform including Jason Aldean, Randy Houser, Tony Jackson, Chase Rice and more!
Special thanks to Music Row for making us feel right at home at the Country Breakout Awards and meet and greet! It was awesome to see Kelsea Ballerini, Florida Georgia Line, Ashley Gorley and Luke Combs accept their awards this year. After jumping on stage at Layla's and participating in a show at Douglas Corner, Country Rebel surprised us with an invite to record a few tunes at the George Jones Museum along with Carly Pearce, Shenandoah, Drake White, Luke Combs, Lee Brice, Jerrod Niemann and many others! It was amazing. We finished off the adventure with a return trip to Huntingdon, TN to perform at WEIO 100.9 The Farm's Barn Bash with our host, Bella Cotton! THANK YOU, THANK YOU to GFI Music, Music Row Magazine, Country Rebel and all of the MDs and PDs who made this trip feel so special. I love you all!!
Check out my interview with the fabulous Kellie from Bring Country 2 UK - blog!
The Beginning of
"Hoyser Country Monday"
We'll be posting a new video on my Facebook Artist Page every Monday at 6pm EST..
so stay tuned, lots to come! I love hearing from you so please keep in touch!
AS STEVIE NICKS WITH HARD PROMISES
Tom Petty Tribute Night
This video is a little taste as to why I have not stopped smiling since being on stage with Hard Promises at the Tom Petty Tribute Night, last Saturday. Everyone knows I am a huge fan of Miranda, Dolly and Stevie.. Getting a chance to try to fill Stevie's shoes was unforgettable. Thank you so much for having me Hard Promises, you are fantastic and it was such an honor. Also, to all who came out to enjoy the night with us! A huge special thanks to the amazing del Lago Resort & Casino staff - it is truly a world class facility.
THE HIPPIE WHO NEVER LEFT
Duke Devlin
We made our way back to the site of Woodstock in 1969, Bethel Woods Center for the Arts, this Sunday to perform at the Harvest Festival. Special thanks to Paul Ciliberto at Thunder 102.

We surprised the "hippy who never left," Duke Devlin, with an original song named after him and presented him a framed copy of the lyrics.
We also got a chance to perform at the Dancing Cat Saloon later in the day AND Paul is going to be playing the song on Thunder 102!!
"It was a day to remember." -Duke Devlin
Country | Claudia Hoyser

ROCHESTER CITY NEWSPAPER
-Roman Divezur
8.26.17
FAIRPORT MUSIC FESTIVAL
A day we have been waiting (not so patiently) for!!
We made our full band debut on the "North Stage" at the Fairport Music Festival this Saturday! It was a long awaited and very exciting day! Turned out to be a 9 piece band and an hour long original set! Thank you to everyone who made this possible, it was an honor to help support the Golisano Children's Hospital.
Here's who played!
Drums: Billy Goodness, Guitar: Tony Gross & Ryan Hurley,
Bass: John Vivattine, Resonator Guitar and
Backing Vocals: Greg Gefell, Backing Vocals: Leecy Momano, Keyboard: Scott Kreyer, Fiddle & Mandolin: Michael Edwards

HELLO 'CUSE!
We made a special stop to visit our friend Skip Clark at 92.1 The Wolf this week! We had an absolute ball going "Facebook Live" in the Wolf Den and performing three songs, one song being only a day old!
Take a listen!
& Fun times with Big Dog Country's Stone Hill, who started the ball rolling on the radio! Can't thank him enough for taking a chance on the first single "No Matter What it Costs!"
#76 "Now Charting"
ON MUSIC ROW COUNTRY BREAK OUT CHART
8.10.17
OH MY GOD! Made the first page (Top 80) on the Country Breakout Chart! Thank you to Music Row for putting me in such amazing company!! I can't thank my radio family enough for getting me to this incredible point! "Now On The Chart-Debuting This Week"
THANK YOU
RADIO FAMILY
& MUSICROW
Thank you, Froggy 97!
Our visit to Froggy 97 with James Pond was nothing less than a splash!! We walked through the doors only to run into Gordon and Reagan of Williams Honor! Comedian Matt Clark joined us for a few laughs before he left us to our live performance of "Bring on the Cold." HE called James Pond while we were on the air and Said he almost crashed his car clapping along.
I hope he was kidding because I really did that once!
"On Deck- Soon to be Charting"
- M u s i c R o w M a g a z i n e
Radio Tour Stops
NY | TN | KY
Can't stop smiling on the road. We traveled down to Tennessee to visit our friends at 100.9 The Farm and perfom at their incredible Barn Bash! The "Mini Ryman" was packed with true country fans and we couldn't get enough of the night!
Next stop, Bowling Green Kentucky for an on air interview with Greg Almond at Goober 95.1 and a free performance at the legendary Spillway Bar & Grill!
It was such an honor to have been asked to sing the National Anthem and perform the single
"No Matter What it Costs"
at the Penfield Fireworks show! Special thanks to the band "Dog House" for cranking out our tune with us! We had such a great time at the show and the fireworks were nothing but the best!
Moved Up to #82!
This week On Music Row Country music breakout chart! 7.20.17
1st week- Started at #129!

On the Road.
First stop, Bigfoot Country in Sunbury, PA -------------- Next Stop, Thunder 102 Country in Monticello, NY!
Being on the road this week was simply amazing. Thank you (times a million) to Bigfoot Country Radio and Thunder 102 for adding the single to your playlists and for these extra special events that I will never forget. From playing to a packed house overlooking the water with Bigfoot Country, to co-hosting the morning show with Paul Ciliberto & Friends, and playing next to the Woodstock grounds...it was heaven!
Your kindness was overwhelming and I am still so blown away by all of this!!
6.1.17Waking up with Shelly & Kyle on
Check out WJVL's feature this week!
A Night on Stage with Eddie Money

at the del Lago Casino & Resort 3.31.17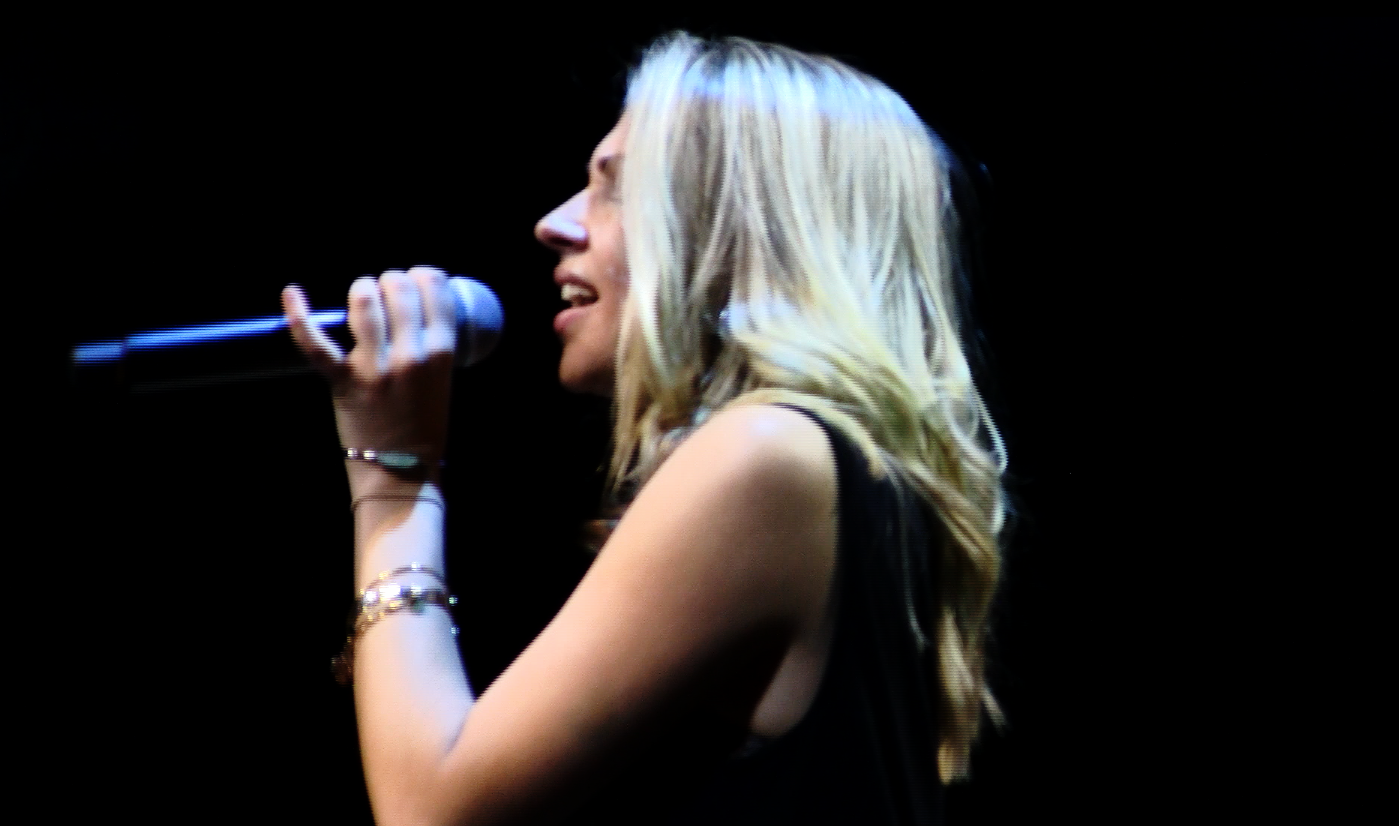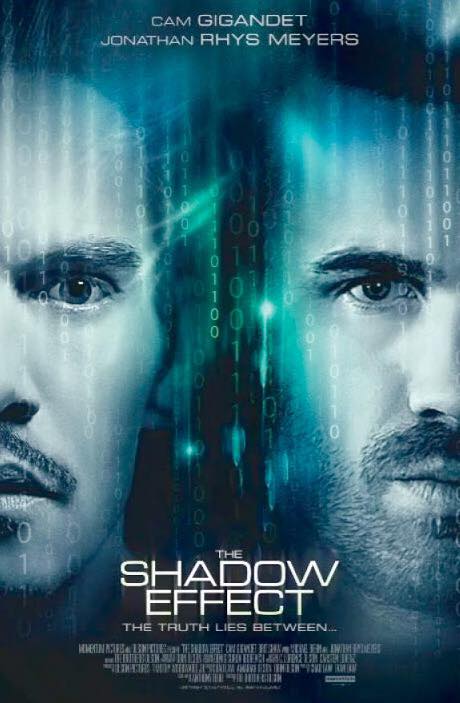 So excited to be a part of this incredible new Sony film! Listen for our music in the diner scene and let us know what you think! Safe to say I was speechless when I found out Cam Gigandet plays the lead role in the film!
CRS '17 Did Not Disappoint!
Check out these pics & VIDS from our trip!
Visited the Kelly & Ken Show at WEIO 100.9 The Farm during our trip down to Nashville for CRS! We had a blast getting to know them, performing and meeting "Creepy Baby." Check it out!
Thank you, Paul, for the coolest ending to our first CRS experience!
Video taken at the Hard Rock Cafe in Nashville, TN.
Country Radio
NOW PLAYING
"No Matter What it Costs"


Thanks to my awesome new friends at radio and my incredibly hard working manager, these stations are now playing the single!
Past Shows & Events
4.5.18 Pub 235
3.30.18 Nick's Chophouse
3.24.18 CB Craft Brewers
3.17.18 Pub 235
3.13.18 Penn's Tavern - Sunbury, PA
3.10.18 Private Event
3.9.18 Embark Ciderworks
3.8.18 Pub 235
3.4.18 Bigfoot Festival for St. Jude - PA
2.26.18 Genesee Brew House
2.24.18 Pittsford Pub
2.23.18 Label 7
2.22.18 Lock 32
2.17.18 Noble Shepherd Craft Brewery
2.16.18 Bottomless Brewing
2.14.18 Valentine's Day at Via Mina
2.13.18 Titus Tavern
2.10.18 Barn Bash at WEIO 100.9 The Farm -TN
2.6.18 Douglas Corner Cafe - TN
1.27.18 Whiskey River Bar and Grill
1.26.18 K2 Brothers Brewing
1.21.18 Ridley's Roadhouse BBQ
1.19.18 Label 7
1.16.18 Johnny's Irish Pub
1.13.18 Ellicottville Brewing Company
1.12.18 Steuben Brewing Company
1.9.18 Blu Wolf
1.6.18 Barry's Old School Irish
12.31.17 Private Event
12.30.17 Label 7
12.29.17 Pittsford Pub
12.28.17 Craft 120
12.16.17 CB Craft Brewers
12.15.17 Fireside Inn with 92.1 The Wolf -Syracuse, NY
12.12.17 Titus Tavern
12.9.17 Private Event
12.8.17 Pittsford Pub
12.7.17 Mulconry's Irish Pub
12.7.17 Toy Drive at WKPQ in Hornell, NY
12.2.17 Pittsford Pub
12.1.17 Pomodoro Grill & Wine Bar
11.28.17 Label 7
11.25.17 Barry's Old School Irish
11.22.17 Pittsford Pub
11.21.17 Label 7
11.18.17 Pittsford Pub
11.17.17 Turkey Bash with the SkysCoasters - Riverside Convention Center
11.16.17 Chick with Picks with Froggy 97 - Maggie's on the River
11.10.17 Stoneyard American Craft Beer Hall & Grill
11.9.17 Craft 120
11.7.17 Label 7
10.25.17 Titus Tavern
10.21.17 Noble Shepherd Craft Brewery
10.20.17 Label 7
10.14.17 Pittsford Pub
10.13.17 Private Party
10.10.17 Label 7
10.7.17 Barry's Old School Irish
10.6.17 Pittsford Pub
10.3.17 Label 7
9.30.17 Pittsford Pub
9.29.17 Sambuca
9.24.17 Private Event
9.20.17 Private Event
9.17.17 Point of the Bluff Vineyard
9.16.17 Pittsford Pub
9.15.17 Label 7
9.14.17 Mulconry's Irish Pub and Grill
9.5.17 On Air with Paul Ciliberto Thunder 102
9.3.17 Dancing Cat Saloon
9.3.17 Harvest Festival at Bethel Woods, NY -Woodstock
9.2.17 Private Event
9.1.17 Private Event
8.31.17 Pittsford Pub
8.30.17 Penn's Tavern with Bigfoot Country
8.30.17 On Air & Live Performance at Bigfoot Country, PA
8.29.17 Label 7
8.26.17 Full Band Debut at Fairport Music Festival
8.22.17 On Air at the 95.1 Wolf with Skip Clark
8.19.17 Label 7
8.18.17 Pittsford Pub
8.16.17 Radio Promo Show with Big Dog Country at Smokeman's BBQ
8.15.17 On Air with Big Dog Country 103.6
8.12.17 Private Event
8.11.17 Mac's on Hertel
8.5.17 Barry's Old School Irish
8.4 Pittsford Pub
7.28.17 Thousand Islands Park, NY
7.27.17 Cavallario's - Alexandria Bay, NY
7.27.17 Co-Host & performance on Froggy 97 Watertown, NY
7.22.17 Hedges
7.21.17 Pomodoro Grill & Wine Bar
7.20.17 Towpath Grille
7.19.17 Midvale
7.19.17 Private Event
7.18.17 Label 7
7.15.17 Barry's Old School Irish
7.13.17 Lux Lounge
7.10.17 Spillway Bar and Grill - Bowling Green, TN
7.10.17 On Air with Goober 95.1 & Greg Almond
7.8.17 Barn Bash- WEIO 100.9 The Farm - Huntingdon, TN
7.6.17 Mulconry's Irish Pub
7.1.17 Penfield Fireworks Show
7.1.17 Private Event
6.30.17 Webster Summer Concert Series
6.24.17 National Anthem at Rochester Rattlers Game
6.23.17 Pomodoro Grill & Wine Bar
6.23.17 Private Event
6.22.17 Genesee Brew House
6.17.17 Fairport Bash
6.17.17 Honeydipper Festival
6.16.17 Pittsford Pub
6.10.17 Private Event
6.6.17 Label 7
6.3.17 Barry's Old School Irish
6.2.17 Dancing Cat Saloon - Bethel, NY
6.2.17 Co-hosting Thunder 102 Morning Show - Monticello, NY
6.1.17 Bigfoot Country Show at Penn's Tavern - Sunbury, PA
5.27.17 Pittsford Pub & Grille
5.26.17 Argyle Grill at Eagle Vale Golf Course
5.13.17 Sambuca Bar & Grill
5.12.17 Pomodoro Grill & Wine Bar
5.6.17 Pittsford Pub & Grille
4.27.17 Froggy 97 Private Listener Showcase- Watertown, NY
4.8.17 Historic German House
4.6.17 Mulconry's Irish Pub & Restaurant
3.24.17 BSide
3.18.17 Pomodoro Grill & Wine Bar
3.17.17 Pub 235
3.11.17 Pomodoro Grill & Wine Bar
3.5.17 Fandango at the Tango Cafe
3.4.17 Barry's Old School Irish
3.3.17 Mulconry's Irish Pub & Restaurant
2.25.17 Pomodoro Grill & Wine Bar
2.22.17 Country Radio Seminar Nashville, TN
2.17.17 Pittsford Pub
2.11.17 Pomodoro Grill & Wine Bar - Monroe Ave. Location
2.10.17 Three Heads Brewing
2.4.17 Barry's Old School Irish
Listen for Me During the Superbowl!
I had yet another amazing opportunity to sing for UR Medicine in celebration of their 200th heart transplant! Look for this moving commercial during the Superbowl on Sunday!
On Air at Kickin' Country 105.3 with Lee Richey!
On air at Kickin' Country 105.3 with gracious host Lee Richey! We had a blast talking about their "Kickin' Premier Song," No Matter What it Costs. Of course, we had a lot to chat about and even performed a few live songs! Take a listen if you missed it!
"This Story" Live Video
We just released the live video of "This Story," ft. Chris Wilson and Ryan Hurley... AND WE RELEASED THE VERY FIRST TAKE! I am so happy to share this song with you. It's about new love and wondering if it's going to work out or not! Look for the live version on iTunes & Spotify soon!
ON AIR
"HEARING MYSELF ON THE RADIO WAS THE MOST INCREDIBLE FEELING. THANK YOU SO MUCH TO STONE HILL FOR LEAKING THIS UNFINISHED VERSION OF MY SONG ON BIG DOG COUNTRY 103.5. I WOULDN'T HAVE IT ANY OTHER WAY!"
FIRST SINGLE RELEASE
"NO MATTER WHAT IT COSTS" IS OFFICIALLY AVAILABLE ON ITUNES & SPOTIFY!
ITS HERE! Single on Spotify now!
Wildflower
now on NETFLIX!
A picture from my acting debut!! My first major film! I didn't have a really big speaking role but I got to sing four songs on the soundtrack. It was amazing to be a part of. I would love to act more in the future. Huge thank you to director Nick DiBella for all of the support!
"You Are My Sunshine" -
UR Medicine Superbowl Commercial
Singing "You Are My Sunshine" for the Golsiano Children's Hospital Superbowl Commercial, 2016 turned out to be one of the most rewarding feelings I have ever had. It wasn't until after the commercial aired that I got to see it and realized how much of an impact it would have on people, especially families connected to these lovely children.